The Ca'Matra Farmhouse, between Umbria and Tuscany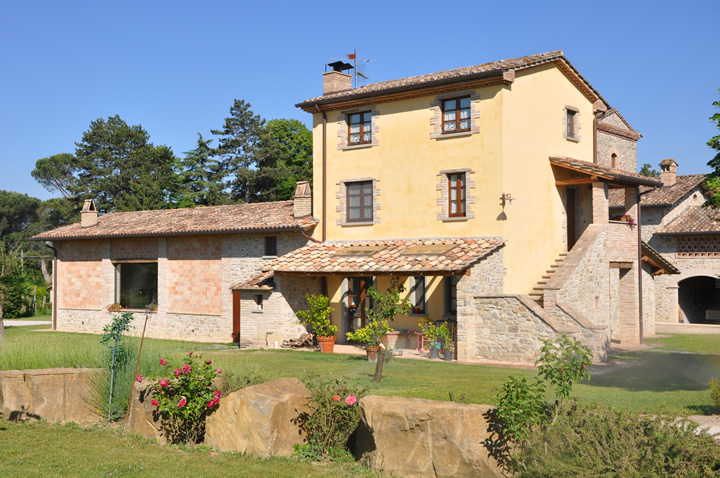 The Ca'Matra Farmhouse is located in the High Tiber Valley (Alta Valle del Tevere, Valtiberina), a panoramic position surrounded by the green Umbrian countryside, and very close to the Tuscan border.

The farmhouse consists of in a main building made of stone, that was constructed around a 12th century observation tower, and a few rural outbuildings (the drying kiln for tobacco, the barn, and the cart track) that were built around the farmyard in the late 19th century.

The main building offers two independent bedrooms (that share the same bathroom) and three spacious, comfortable apartments, each composed of a living room with kitchenette, a bathroom and two bedrooms. The furniture is simple, made up of pieces brought back from the rural tradition.


The farm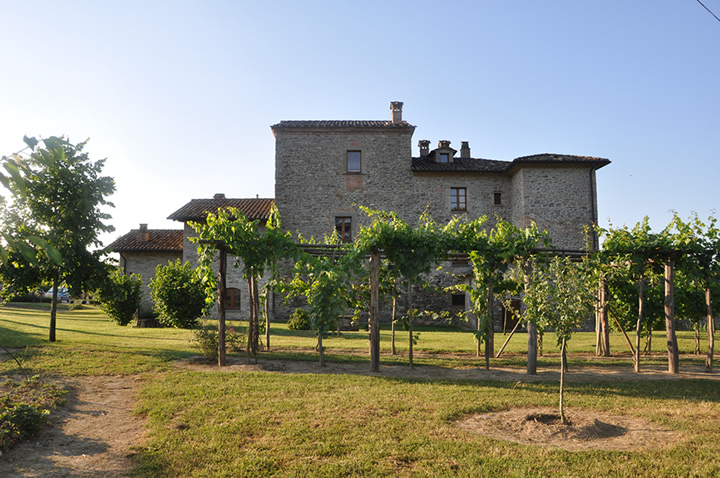 On the farm, we harvest cereals as well as cultivate fruits, grapes and vegetables that are grown organically. They represent the best of our agricultural production.

From our Grechetto, Trebbiano and Malvasia vineyard we make our wines: the Grechetto Ca'Matra white wine (that belongs to the Local Geographical Index wine category), and the Vin Santo Amabile Ca' Matra (Vin Santo is a local product of the High Tiber Valley: a sweet wine made using Trebbiano and Malvasia grapes).


Instructive and recreational activities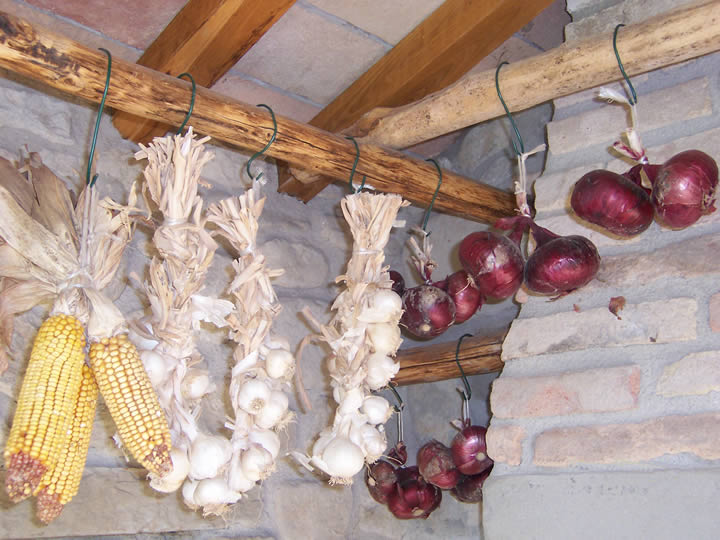 We offer our guests instructive activities, with the purpose of sharing knowledge of the territory and rural life while having the best possible fun. Among these are:


- Pruning grapevines and olive trees.
- Pruning and growing roses.
- Pruning and processing the products of the organic grove.
- Growing vegetables, according to the lunar calendar (From sowing to harvesting).
- Harvesting grapes and wine-making (from grapes to bottled wine).
- Harvesting chicory and other wild plants.
- Cooking courses: learn to cook traditional and "forgotten" dishes (Agliata, centopelli...), pork dishes, bread and traditional desserts, all baked in our wood-fired oven.