The Ca' Matra Farmhouse, between Umbria and Tuscany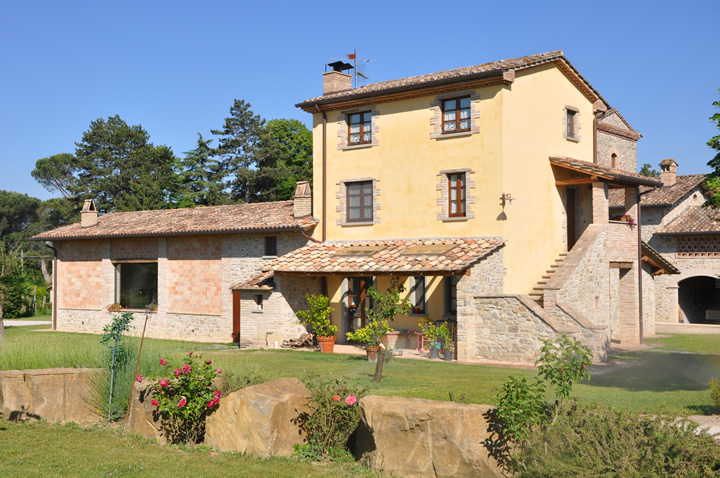 The Ca' Matra Farmhouse is located in the High Tiber Valley (Alta Valle del Tevere, Valtiberina), a panoramic position surrounded by the green Umbrian countryside, and very close to the Tuscan border.

The farmhouse consists of in a main building made of stone, that was constructed around a 12th century observation tower, and a few rural outbuildings (the drying kiln for tobacco, the barn, and the cart track) that were built around the farmyard in the late 19th century.

The main building offers two independent bedrooms (that share the same bathroom) and three spacious, comfortable apartments, each composed of a living room with kitchenette, a bathroom and two bedrooms. The furniture is simple, made up of pieces brought back from the rural tradition.


Holiday Farm and Winery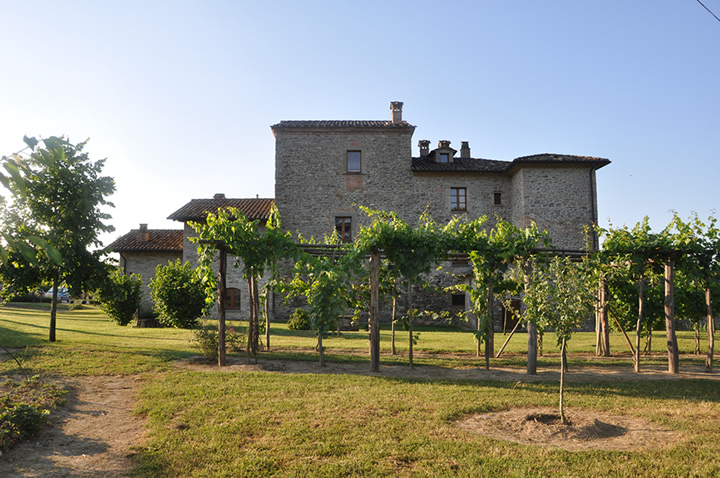 The Ca' Matra Farm, located in "Alta Valle del Tevere", mainly cultivates cereals and fodder.

The vineyard, the orchard and the vegetable garden are organically cultivated and they constitute the excellence of the agricultural production. Azienda Agrobiologica Ca' Matra has been producing for years IGT Wines only (Typical Geographical Indication).
The autochthonous Umbrian wine varieties are cultivated in the lands where "Plinio il Giovane" had already planted his vineyard in Roman times.
The grapes are harvested by hand and squeezed with a wooden wine press following the peasant tradition.


GRECHETTO CA' MATRA
Vinified in purity from
Grechetto
grapes, it is delicately fruity, slightly acidulous with a bitter aftertaste.
Excellent aperitif. It goes well with appetizers, legume soups, white meats and fish.
Serve at 12°C.
This wine can give rise to natural deposits as filtration has been deliberately reduced.
ROSSO PLINIUM
The
Sangiovese
,
Merlot
and
Cabernet Sauvignon
grapes are carefully selected before being vinified. Then follows the aging in barriques for 12 months.
Ruby red wine with a dry, robust and harmonious flavor, rightly tannic.
Discover
how to reach our Azienda Agrobiologica
.
Instructive and recreational activities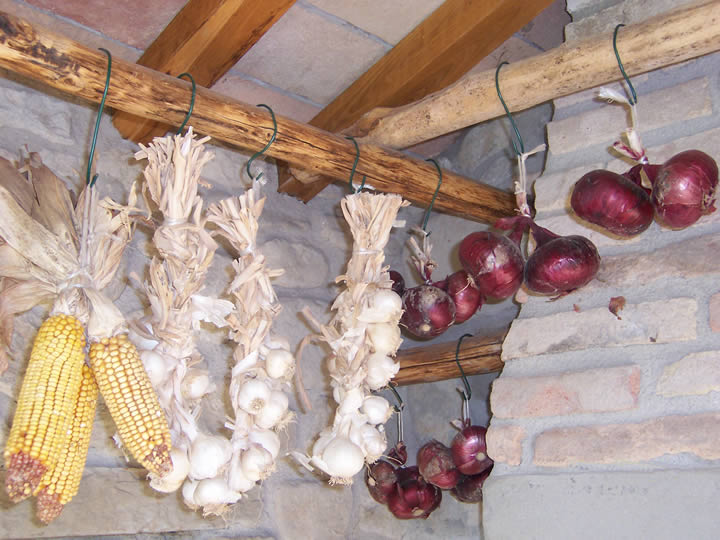 We offer our guests instructive activities, with the purpose of sharing knowledge of the territory and rural life while having the best possible fun. Among these are:


- Pruning grapevines and olive trees.
- Pruning and growing roses.
- Pruning and processing the products of the organic grove.
- Growing vegetables, according to the lunar calendar (From sowing to harvesting).
- Harvesting grapes and wine-making (from grapes to bottled wine).
- Harvesting chicory and other wild plants.
- Cooking courses: learn to cook traditional and "forgotten" dishes (agliata, centopelli...), pork dishes, bread and traditional desserts, all baked in our wood-fired oven.